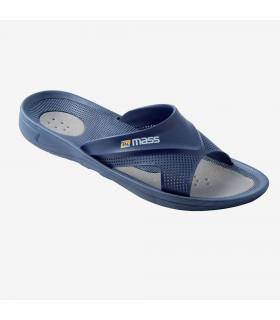 Regular price
€6.50
Price
€3.25
Availability:
31 In Stock
Lightweight 100% rubber slippers with breathable perforated insole and flexible sole for a natural and comfortable fit. Designed to ensure stability on the most slippery floors. Perfect in the shower, but also by the swimming pool and on the beach.
They guarantee excellent foot hygiene as are completely washable and dry quickly in minutes. In this regard, we recommend to hand wash them with cold water and a mild soap, gently brushing them all over even under the soles. Then, let them to air dry in an inclined position, avoiding the direct sunrays: excessive heat may discolor or deform them.
Unisex model, suitable for men, women and children.
Available in sizes from 36 to 45, in two colors: dark blue and black.