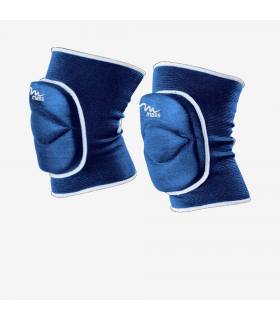 Regular price
€4.50
Price
€3.15
Availability:
502 In Stock
Practicing volley means flying high, but also diving to the ground without hesitation to recover the ball and avoid the opponent's point. For this reason, those who play volleyball must be well protected in the parts most exposed to shocks and among the inevitable accessories in their competition and training bag there are volleyball knee pads.
MassSport volleyball knee pads are designed to ensure high levels of comfort and practicality for athletes. Thanks to their padding they are able to transmit safety to the wearer. The Clash volleyball knee pads are comfortable to wear and reinforced on the knees, so as to guarantee maximum protection even from the most violent game impacts.
Made of 100% polyester , they are durable yet lightweight. They have an essential, solid color design with contrasting profiles . Comfortable to wear and reinforced on the knees, suitable for volleyball players of all categories, from the youngest to the most experienced.