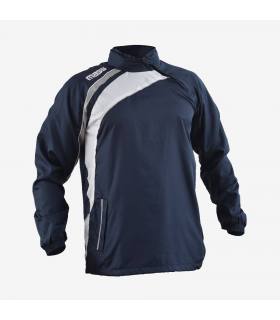 Availability:
18 In Stock
Titanic is a waterproof k-way, designed to allow the athlete to easily continue training even in bad weather conditions. This sporty rain jacket is made of 100% nylon, a durable and waterproof fabric, designed to protect against rain, moisture and wind. The perforated mesh provides a better defense and at the same time breathability.
The adjustable elastic waist ensures greater comfort and a unique fit. The design, embellished with contrasting details, is cool and modern. The k-way Titanic is the ideal garment during outdoor training or running, but also in your freetime activities and in your suitcase during your travels, a perfect combination of style, comfort and protection.
Please note: for the materials used, unfortunately on the k-way it is not possible to make prints of any kind.